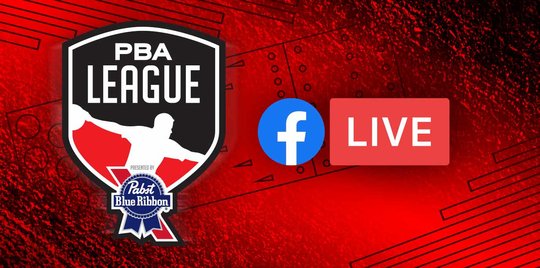 Ten teams to protect up to three players during "Managers Saves" broadcast via PBA Facebook livestream at 1 p.m. ET
New York, NY – After a year-long hiatus from competition due to the pandemic, the PBA League presented by Pabst Blue Ribbon is set to make its return to raucous Bayside Bowl in Portland, Maine, in July, with ten elite teams, including three newly rebranded franchises.
The rebranded teams are:
Guaranteed Rate Chicago Hitmen (formerly Philadelphia Hitmen)
PBR Milwaukee Pounders (formerly Brew City Ballers)
Snickers Waco Wonder (formerly Brooklyn Styles)
Managers Jason Couch, Marshall Holman and Johnny Petraglia will remain team managers of their respective franchises, in addition to the 2020 Elias Cup Champions Portland Lumberjacks (manager Tim Mack); Silver Lake Atom Splitters (Mark Baker); Motown Muscle (Del Ballard); Dallas Strikers (Norm Duke); and NYC KingPins (Carolyn Dorin-Ballard).
Team managers will announce the three players they're choosing to protect for their 2022 rosters during a special Managers Saves broadcast via livestream on Jan. 11 at 1 p.m. ET. The livestream will be free to fans on the PBA's Facebook page – facebook.com/professionalbowlersassociation.
Any remaining players not protected will go back into the draft pool and will be available on Draft Day with the top 75 players in 2022 season competition points. Draft Day will take place in April with players being selected by team managers in the reverse order of how they finished in 2020.
The PBA League's ninth season of competition will return to FOX Sports' FS1 in July. The Portland Lumberjacks are the two-time defending champions of the PBA League, which will also include fan-favorite individual TV events, the PBA Strike Derby and PBA League All Star Clash. Dates/times below.
PBA League Anthony Division Finals – Wednesday, July 6, 8 p.m. ET on FS1 (LIVE)
PBA League Carter Division Finals – Thursday, July 7, 8 p.m. ET on FS1 (LIVE)
PBA League Elias Cup Finals – Sunday, July 10, 1 p.m. ET on FS1 (LIVE)
PBA League Strike Derby – Saturday, July 16, 1 p.m. ET on FS1
PBA League All Star Clash – Sunday, July 17, 1:30 p.m. ET on FS1
2020 PBA League Declaration Day selection order with current rosters:
1. New York City KingPins
Manager: Carolyn Dorin-Ballard
Players: Pete Weber, Marshall Kent, Kyle Sherman, Darren Tang, Osku Palermaa
2. Snickers Waco Wonder
Manager: Johnny Petraglia
Players: Walter Ray Williams Jr., Brad Angelo, Rhino Page, BJ Moore, Thomas Larsen
3. Silver Lake Atom Splitters
Manager: Mark Baker
Players: Chris Barnes, Jesper Svensson, Tom Daugherty, Chris Via, AJ Chapman
4. L.A. X
Manager: Andrew Cain
Players: Jason Belmonte, Jakob Butturff, Stu Williams, Patrick Girard, Anthony Lavery-Spahr
5. Motown Muscle
Manager: Del Ballard
Players: EJ Tackett, Anthony Simonsen, Josh Blanchard, Mitch Hupe, Matt McNiel
6. Guaranteed Rate Chicago Hitmen
Manager: Jason Couch
Players: Dom Barrett, Tom Smallwood, Shawn Maldonado, Jason Sterner, Matt Ogle
7. PBR Milwaukee Pounders
Manager: Marshall Holman
Players: Sean Rash, Ryan Ciminelli, Dick Allen, Christopher Sloan, Zeke Bayt
8. Dallas Strikers
Manager: Norm Duke
Players: Norm Duke, Tommy Jones, Bill O'Neill, Brad Miller, Nick Pate
9. Las Vegas High Rollers
Manager: Amleto Monacelli
Players: Francois Lavoie, Andrew Anderson, AJ Johnson, Richie Teece, Ildemaro Ruiz
10. Portland Lumberjacks
Manager: Tim Mack
Players: Wes Malott, Kyle Troup, Kris Prather, Martin Larsen, Packy Hanrahan
About the PBA
The Professional Bowlers Association (PBA) is the world's preeminent organization dedicated to the sport of bowling and its professional competition, with thousands of members and millions of fans throughout the world. The PBA plays host to bowling's biggest tournaments from the PBA Tour, PBA Regional Tour, and PBA50 Tour. In 2020, the PBA launched PBA Jr., a club for elite youth bowlers under the age of 17 and the PBA Pinsiders, a membership for fans of the sport. For more information, please visit PBA.com.